Call Center Workforce Management Software Demo
Below are links to YouTube videos demenstrating our software.
Have questions?  Contact us at  208-597-2637 (USA Pacific Time) or  info@portagecommunications.com
Don't need a demo at this time?  Then download this PDF presentation of our AgentTime scheduler: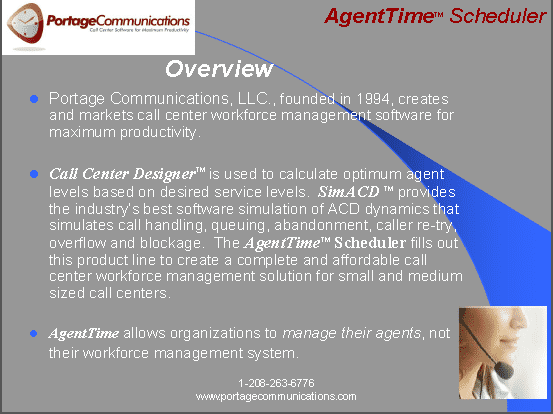 Affordable.  $380.00 regardless of the number of agents to be scheduled.
Easy to use, with a short learning curve.
Optimal scheduling solution designed specifically for small to medium-sized call centers.
Advanced, and unrivaled simulation functionality.
Self-contained desktop solution, no integration costs.
Here are some short YouTube demos of our products. Use YouTube's full-screen mode for the best viewing.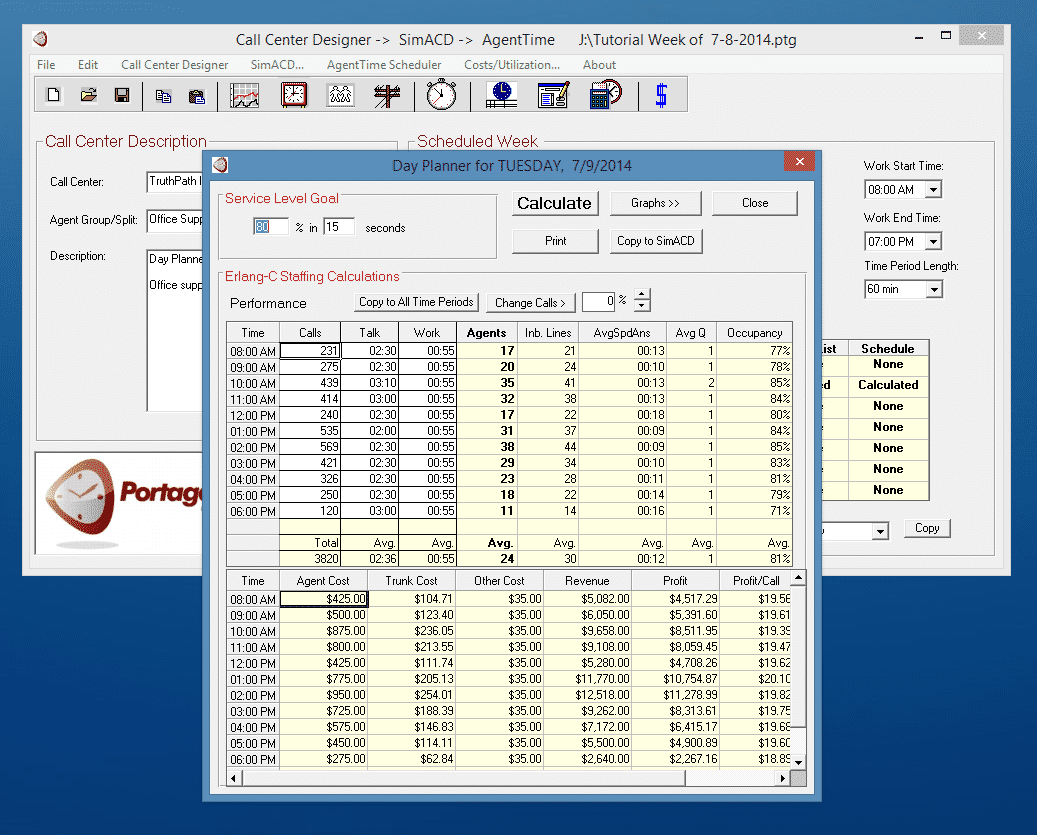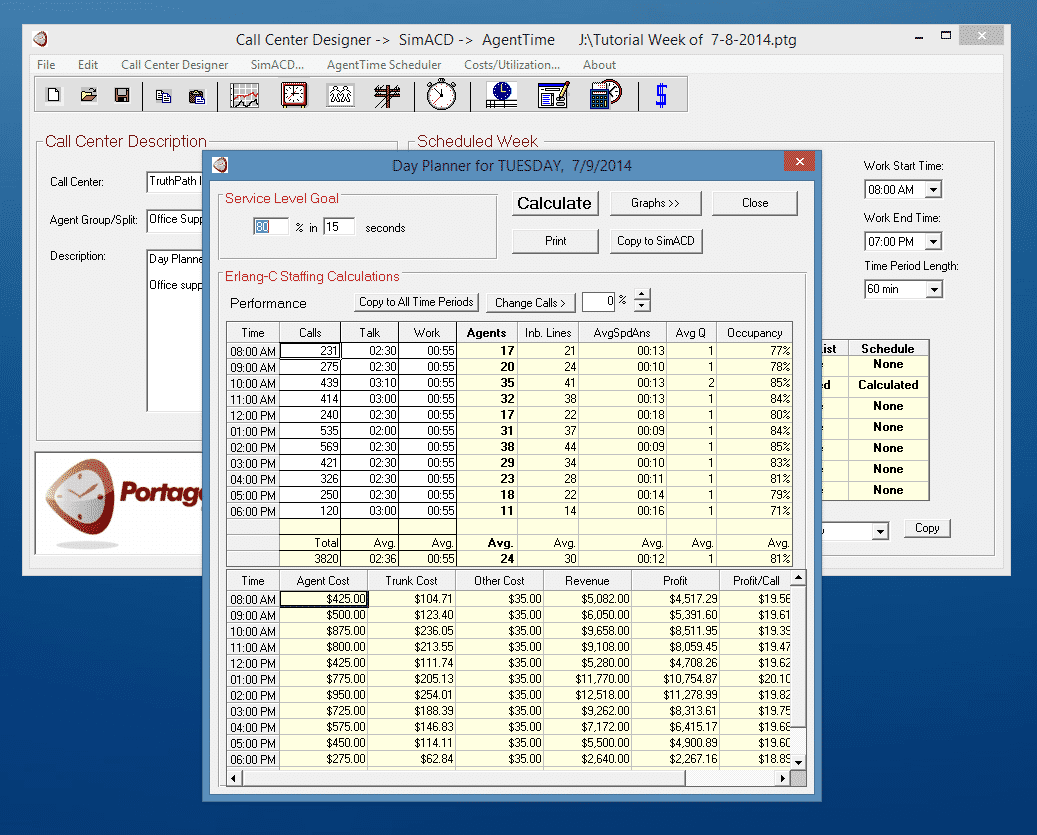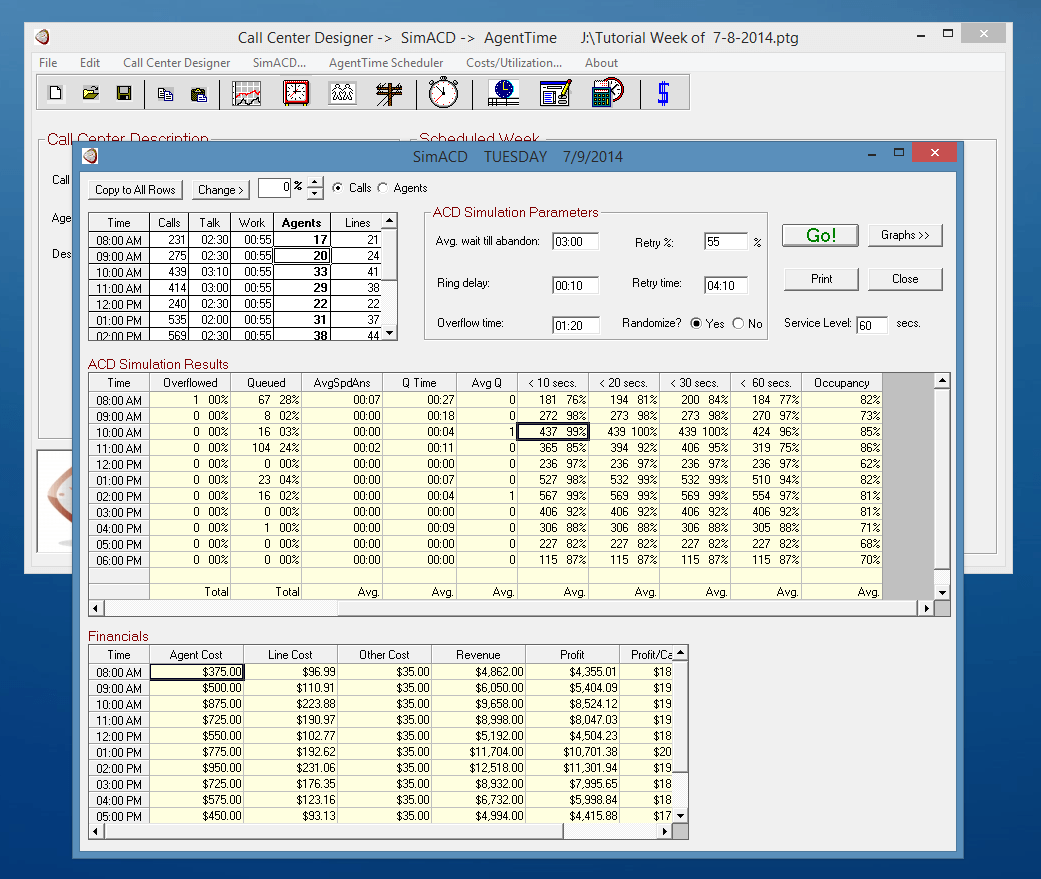 AgentTime Scheduler