Call Center Workforce Management Software Demo
Contact us for a personal online call center workforce management software demo.  With an online Skype session, we will take you through all the screens and show you how AgentTime will benefit your operations. Please allow about 45 minutes for the full demo.  We also have some links below to YouTube demos.
Contact us at  208-597-2637 (USA Pacific Time)  info@portagecommunications.com
Don't need a demo at this time?  Then download this PDF presentation of our AgentTime scheduler: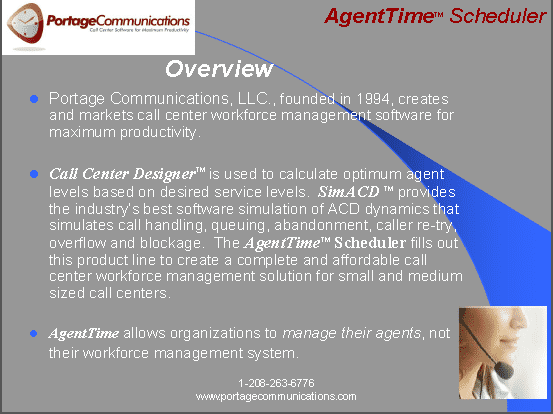 Affordable.  $1,800.00 to $4,800.00 depending on the number of agents to be scheduled.
Easy to use, with a short learning curve.
Optimal scheduling solution designed specifically for small to medium-sized call centers.
Advanced, and unrivaled simulation functionality.
Self-contained desktop solution, no integration costs.
Please contact us for an online demo: 

208-597-2637 USA     info@portagecommunications.com
Here are some short YouTube demos of our products. Use YouTube's full-screen mode for the best viewing.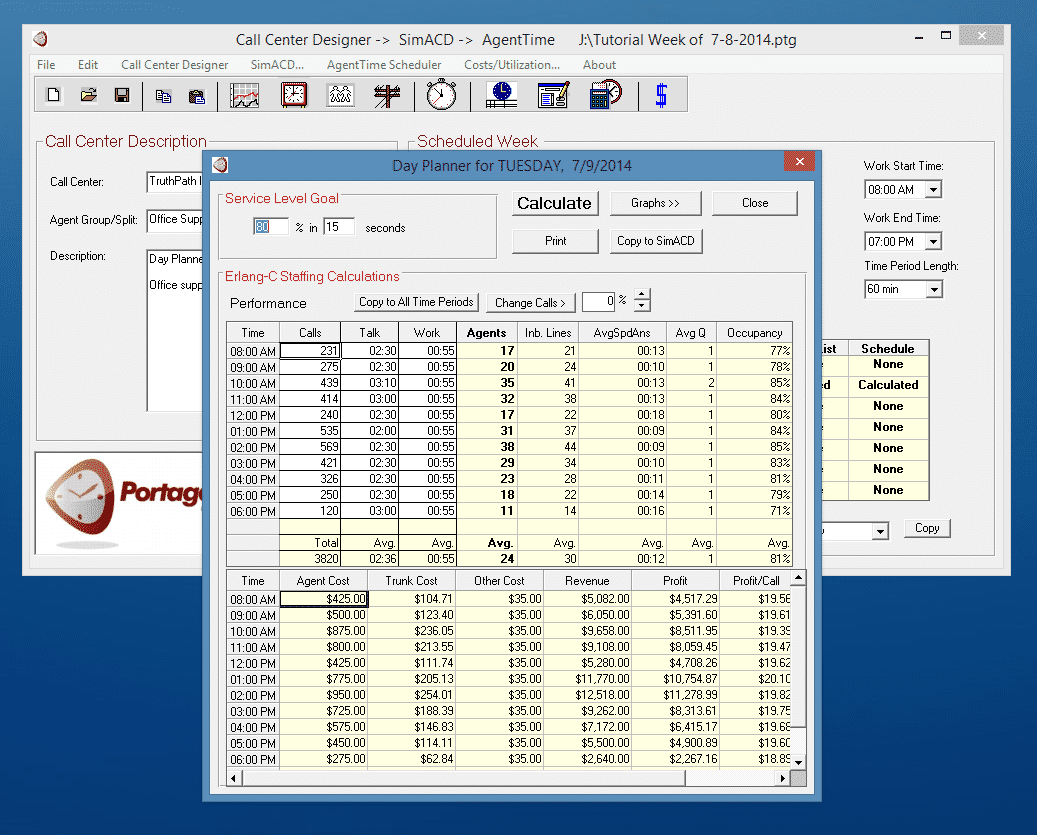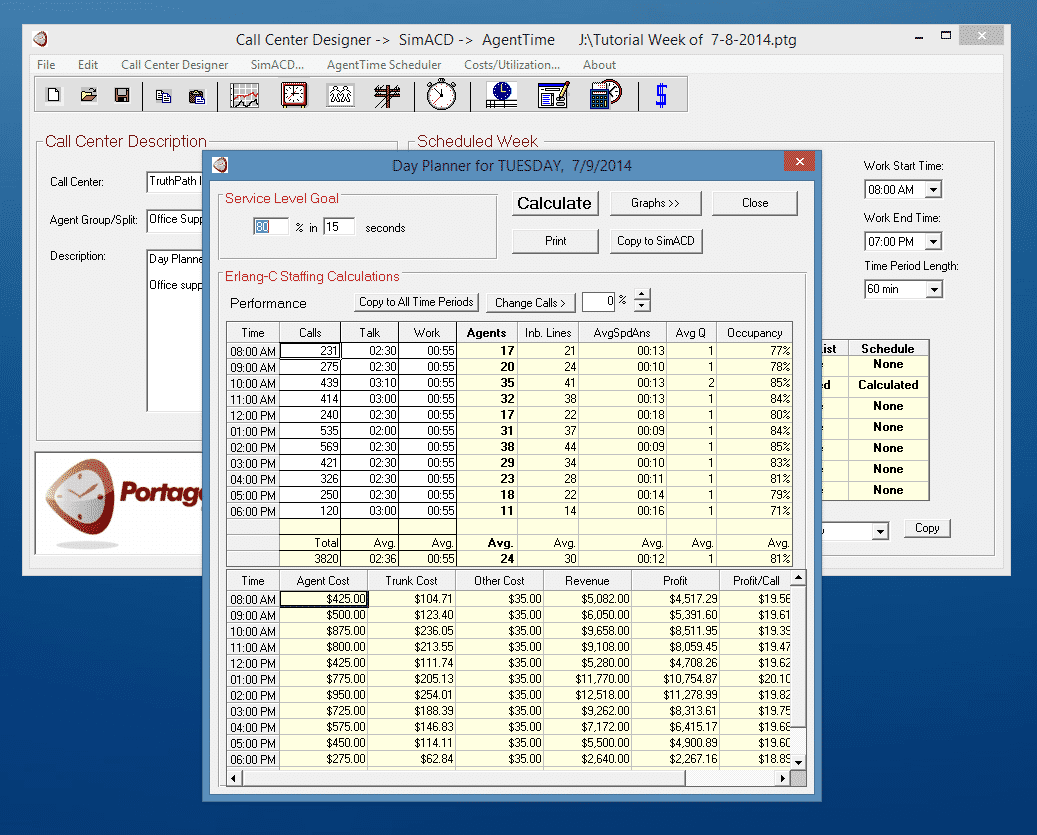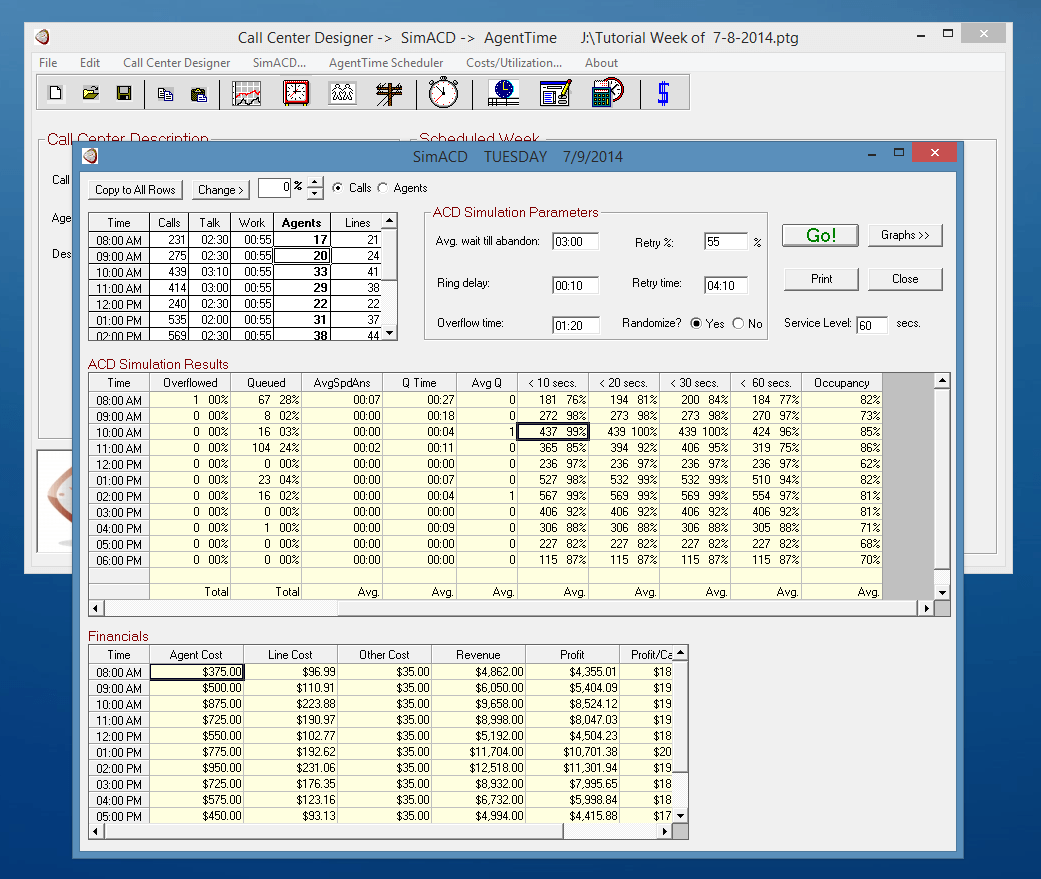 AgentTime Scheduler